"The moment we no longer have a free press, anything can happen. What makes it possible for a totalitarian or any other dictatorship to rule is that people are not informed; how can you have an opinion if you are not informed? If everybody always lies to you, the consequence is not that you believe the lies, but rather that nobody believes anything any longer. This is because lies, by their very nature, have to be changed, and a lying government has constantly to rewrite its own history. On the receiving end you get not only one lie—a lie which you could go on for the rest of your days—but you get a great number of lies, depending on how the political wind blows. And a people that no longer can believe anything cannot make up its mind. It is deprived not only of its capacity to act but also of its capacity to think and to judge. And with such a people you can then do what you please." Hannah Arendt, 1974.
We are reproducing this Twitter thread with the kind permission of investigative journalist and campaigner Stefan Simanowitz so that it can be read beyond the twittersphere.
Two hundred years ago, a slab of Purbeck stone was set deep into a hillside overlooking London. Called the Free Speech Stone, it is a place where people have gathered whenever their rights were under threat
On #WorldPressFreedomDay it is time to gather there again. #WPFD2021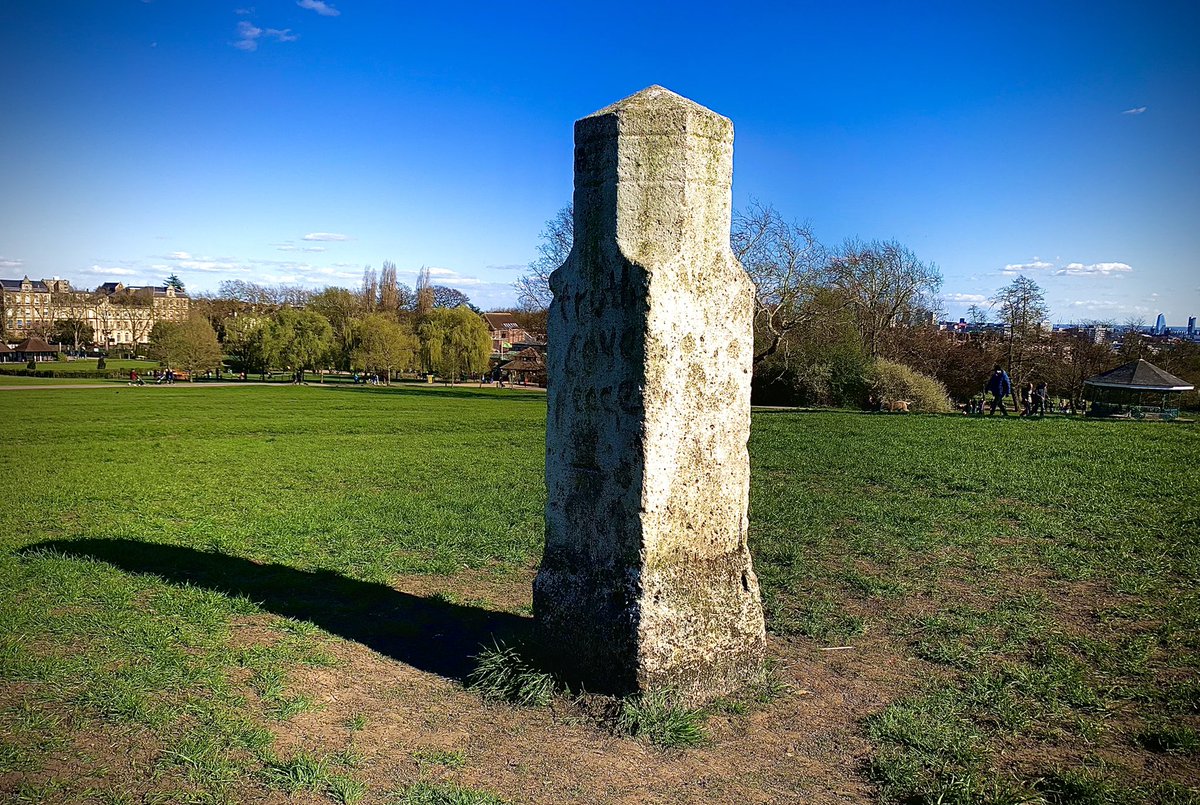 #WorldPressFreedomDay is a day to remember journalists who've been harassed, intimidated, jailed or even killed.
32 journalists were killed in 2020
But it's also a day to take strength:
The truth is powerful;
It's why they fear it;
It's why they try to silence it.

"The moment we no longer have a free press, anything can happen. What makes it possible for a totalitarian or any other dictatorship to rule is that people are not informed." (Hannah Arendt) These are dark days for press freedom ALL around the globe.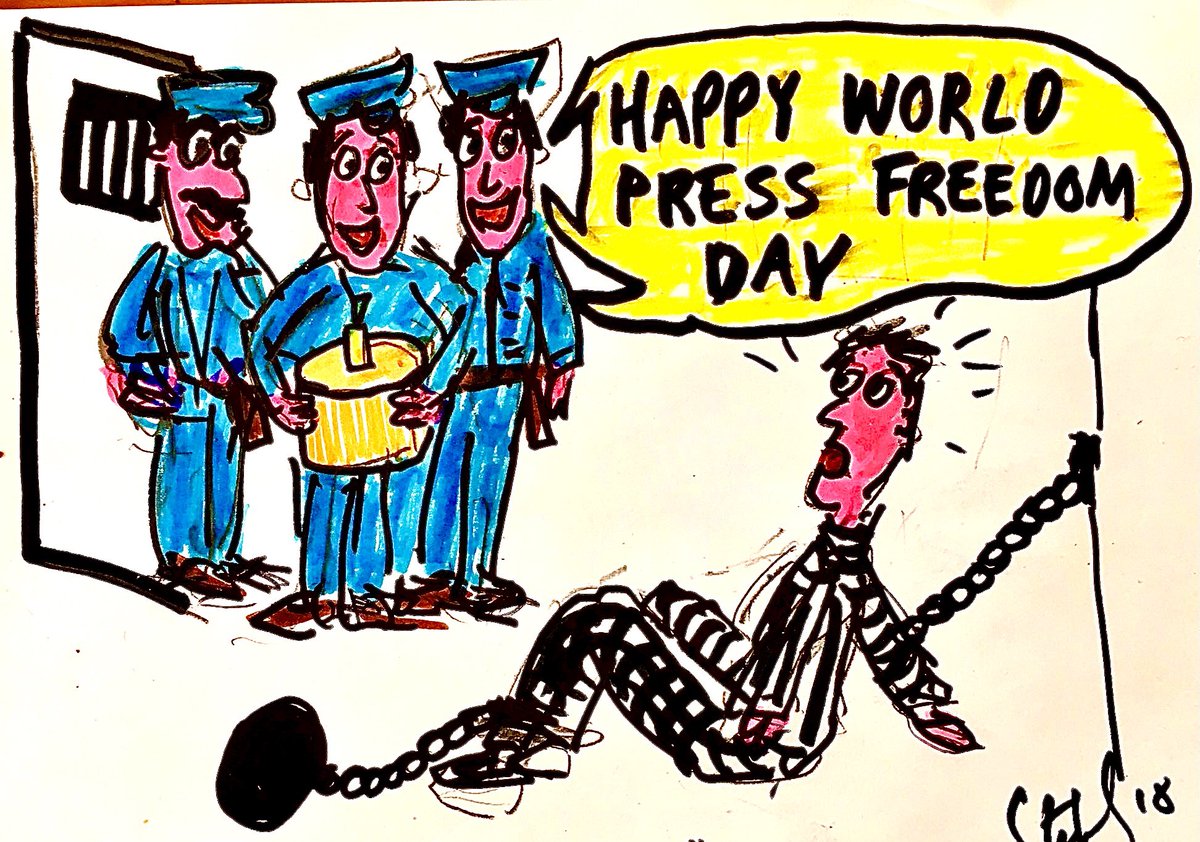 "Journalists who used to observe court cases from the press gallery, now watch them from the dock"
As a journalist, I've watched first hand how govts try to control the press – in Africa, Asia, the Middle East & in Europe. As a campaigner, I've fought against this roll-back
"We have a free press! The press are free to die"
Whilst countries where journalists are killed or jailed & may top the #WorldPressFreedomDay charts, more sophisticated govts use subtle ways to intimidate. Journalists aren't censored. They self-censor.
When a journalist or editor makes a decision motivated by fear of consequences, it has nothing to do with the principles of good journalism.
We witnessed this in 2003.
@ragehomaar admitted: "I didn't do my job properly"
@DanRather said: "The war made stenographers out of us"
"We live in a 'Mediaocracy' where what is politically possible is defined by the media environment" #JulianAssange
The Iraq War showed how swiftly the media comes to heel at "times of national crisis"
Those who fail to do so – like #Assange – can face draconian consequences
During a national crisis – be it war or pandemic – it is vital that false or misleading information isn't disseminated. However, governments actively discouraging or blocking proper scrutiny of their decisions is profoundly dangerous for democracy
In July 2020, Emily Maitlis tweeted "No.10 is trying to control the media & everyone in our democracy should be afraid". The words were from a linked article by @adamboultonSKY written after Downing St banned selected journalists from a briefing
The next day she deleted the tweet.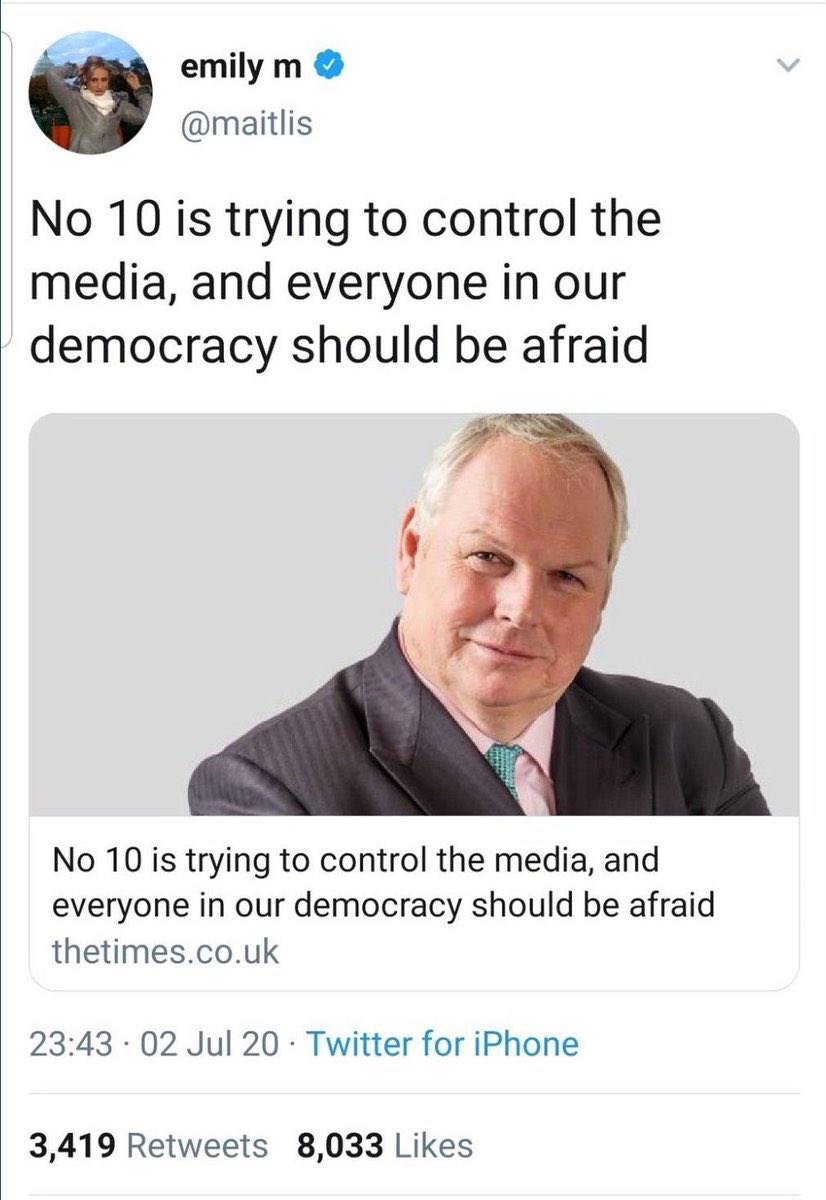 Whilst there's nothing new about a government trying to control the media, @BorisJohnson's government has taken it to a new level.
They starting as soon as the came to office, but since #COVID19 they have been blatant: boycotting news outlets, failing to provide info or answer questions.
Pressure on journalists not to dig too deep also comes from editors & other sources.
On 13/3/20, @Telegraph ran an article with the chilling headline: "Those questioning govt COVID strategy are a danger to us all"
But it was those NOT questioning stategy who were the danger.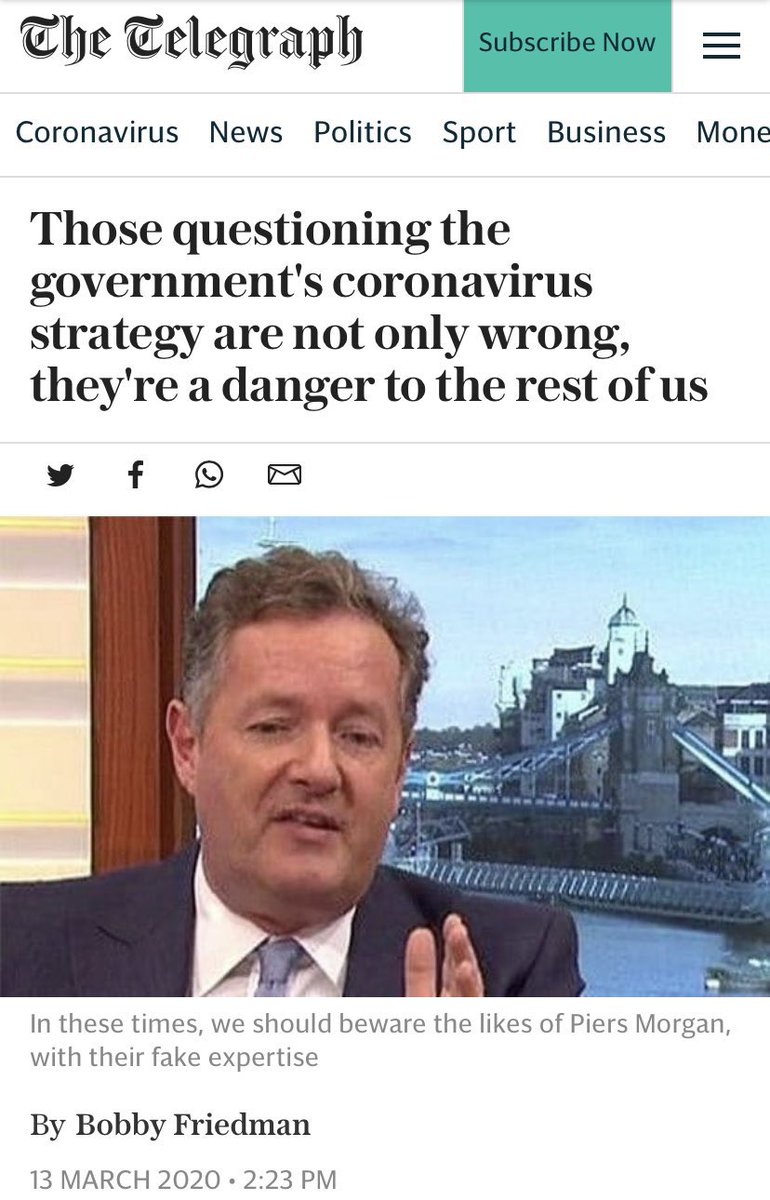 Stonewalling, boycotting & attacking the media is happening globally.
In the US, @sarahkendzior talks about "a disinformation crisis" where "investigative journalism is disappearing & far-right media is consolidating"
Could there be a pattern here?
In June 2020, Blair's ex-Chief of staff – someone who knows about political skulduggery – wrote:
"This looks like the beginning of a rolling coup. It starts with the civil service then moves on to the judiciary & the media."
We know the players but who are their backers?
In 2015, Bannon asked #CambridgeAnalytica's @chrisinsilico to "create a psychological warfare tool that would create division & hollow out democracies"…which is what he did.
He also set about creating a network of populist govts, sharing tactics, technology & a wider goal.
#CambridgeAnalytica were reputedly taught data-scraping by #Palantir, the shadowy CIA-backed company set up by right-wing billionaire, Peter Thiel.
Palantir run the NHS #COVID19 data store, & are also collecting population-wide health data in the US & dozens of other countries!
The NHS is the most trusted brand in Britain. #CambridgeAnalytica is the least trusted. Yet #Palantir – together with #FacultyAI who ran Vote Leave's digital campaign – are gathering data, including genomic data.
It takes "bio-intrusive surveillance capitalism" to new levels.
In Sept 2020, the UK launched a ten-year strategy, #GenomeUK, which will transform the NHS & put genomics at the heart of the PM's programme for government. Incredibly it was launched quietly (on a Saturday!) & received no media coverage.
#Palantir appear to have a central role.👇
In the coming decades, genomics will reshape our societies. Population-wide genomic data is the first step.
Was the PM alluding to genomics in his "UK as Superman" #GreenwichSpeech?
In the right hands & properly regulated, they're a force for good.
But in the wrong hands…
Originally tweeted by Stefan Simanowitz (@StefSimanowitz) on 03/05/2021.